*** Kay P. is the winner of the 5 gorgeous Elle & Blair Cellairis phone cases! Congrats! ***
As some of you might know from this post, Cellairis is a cell phone/iPad accessories company that is headquartered in Atlanta! I've been following them on Twitter and Facebook for almost a year now and I have to tell you how great of a company they are. You know how amazingly cool their accessories are? That is basically how awesome the company itself is too! Let me explain:
First, you need to read this post to see how connected they are with their fans. This was my first real experience with Cellairis as a company - since basically the whole staff was there. Though I waited in line for hours, there was not one dull/bad second of that day!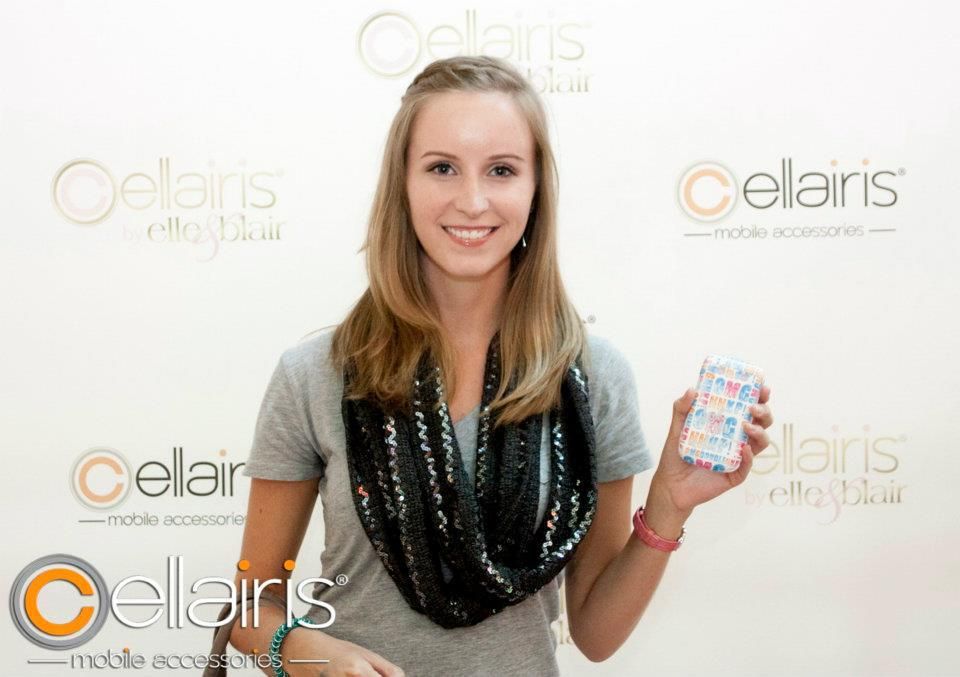 Photo from the Cellairis Blog
After that all of my interactions with Cellairis have been through Facebook and Twitter. Every so often they have amazing contests with prizes like winning a $500 Apple gift card! Occasionally, they might give away random phone cases through Twitter just because they are doing some spring cleaning ;o) How nice is that?!
Definitely be sure to check out the Cellairis blog and website. They probably have the best customer service of any company I know, so I don't think you'll ever have a bad experience with them. Also, follow their social media sites listed above to be up-to-date on the fun cases and giveaways. I think their current promotion is a free Justin Bieber "Boyfriend" phone case with the purchase of his new single, "Boyfriend" on iTunes. Lastly, they have kiosks at many malls around the country, so be sure to stop by those as well!
Unofficial Contest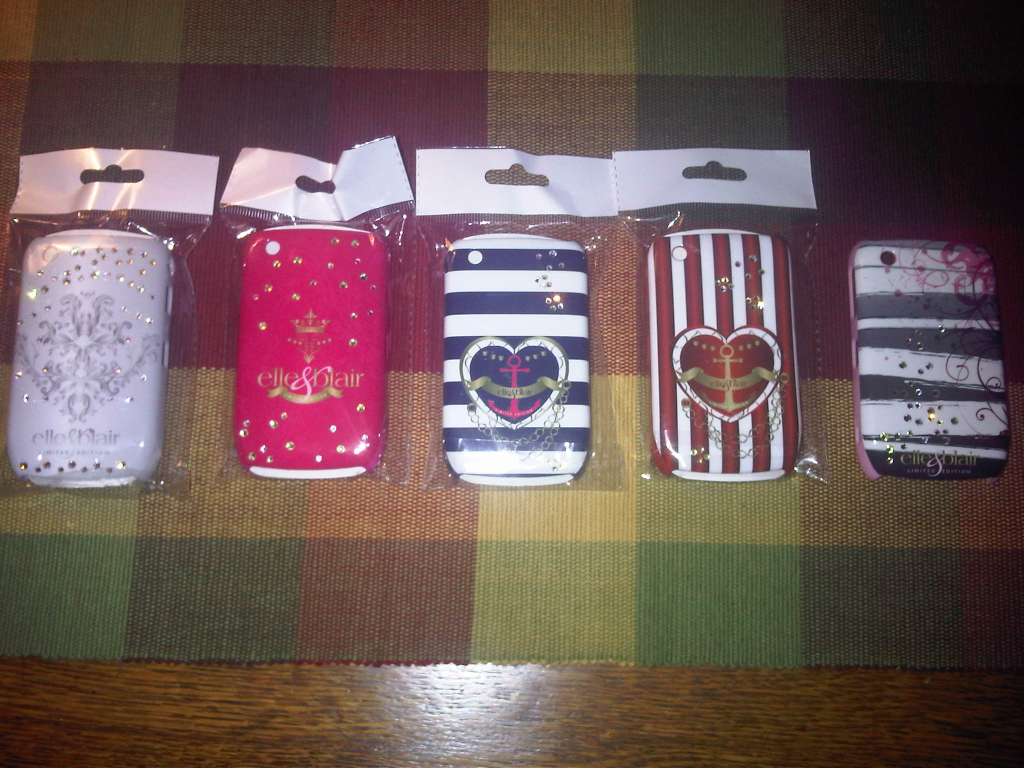 One final thing - I actually have 5 Blackberry phone cases from the Elle & Blair line to giveaway. If you have a Blackberry Curve 8520/8530 and would like the cases then: 1) follow my blog on Blogger or Facebook and 2) let me know in the comments below (please include your e-mail address). I gave them to my sister for Christmas, but they weren't the right case/fit. My bad! Because of this, four are still in their packaging, but one case is not (as you can see from the photo above). It is still in perfect condition though. I am just doing some spring cleaning at the moment and thought I would spread the Cellairis love if possible. If more than one person ends up wanting the cases then I will use Random.org to pick a winner. All comments must be posted by April 06, 2012 at 11:59pm EST and I will contact the new lucky owner of these gorgeous cases by April 10, 2012. Since this isn't really a contest, I will only ship the cases to an address in the United States.
Disclaimer: I am in no way affiliated with Cellairis/being sponsored for this post. All opinions are my own - I just wanted to let you know that

Cellairis is a wonderful company

. I did receive the cases from Cellairis in a Twitter contest last fall.
Please follow me on Twitter and "like" my blog on Facebook if you enjoy what you read. Also, my blog was nominated for a Fitness Magazine Fitterati Blogger Award. Please vote for it here. Thanks!