*** Unfortunately, I did not end up winning the amazing trip to Queensland, Australia, but I will definitely get there someday! ***
The other week I applied for a trip to Queensland, Australia! Problogger had a competition to bring 10 lucky bloggers to visit Queensland in June, experience everything it has to offer, and blog about it for the world to read.
I cannot begin to explain how excited I am about this contest! In the state of Georgia, the middle school curriculum involves learning about Australia's history, geography, animals, etc. I taught 6th graders all about Australia last year and really enjoyed it. How cool would it be to experience everything I taught first hand?
Problogger has already posted the itinerary for the trip (to make everyone jealous of the ten winners, maybe?!). Below is a summary of the itinerary. Check it out!:

Day 1:
meet the native animals, seafood dinner at a restaurant overlooking the Pacific Ocean
Day 2:
tropical island exploration - sail/snorkel/mini submarine, blogging workshop, dinner in Palm Cove
Day 3:
trip to the world's oldest rainforest, blogging workshop, Mossman River, dinner in Port Douglas
Day 4:
Great Barrier Reef - sailing/snorkeling/diving/fish feeding, dinner at an iconic Australian pub
Day 5:
Choose-Your-Own-Adventure Day, dinner at one of Port Douglas' most iconic restaurants
That means I have the possibility of getting to see/experience the following if I am chosen: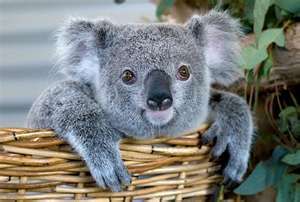 KOALAS! - my favorite animal (tied with sea turtles)
Photo from here.

Palm Cove
Photo from here.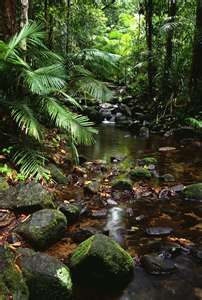 Rainforest
Photo from here.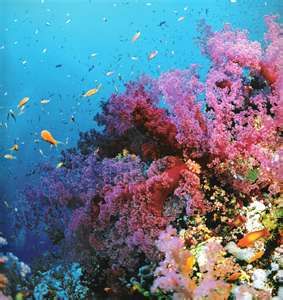 Great Barrier Reef
Photo from here.
I have a 1 in 50 chance of winning according to Problogger, but I am not giving up hope until they post the 10 winners online on April 23. This would be such an amazing experience! It is the kind of trip I created my blog for - a wonderful adventure! Plus, the ability to see my favorite animals (koalas and sea turtles) and check some things off my bucket list would be beyond cool, no?!
I feel like Australia is on every one's bucket list. What is one thing you would love to do there? Let me know in the comments below! I will keep you posted on this contest, of course!