After such a busy day of traveling and hiking on Thursday, it was slightly difficult to get going on Friday morning. Fortunately, I will get out of bed for an oatmeal bar and that is just one of the many breakfast goodies the SpringHill Suites provided! Yum!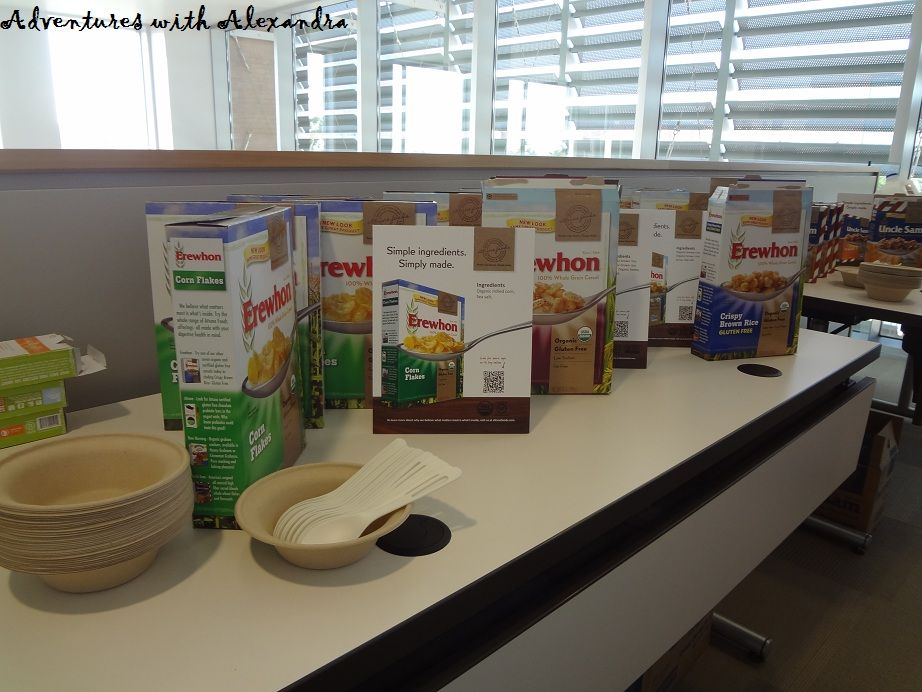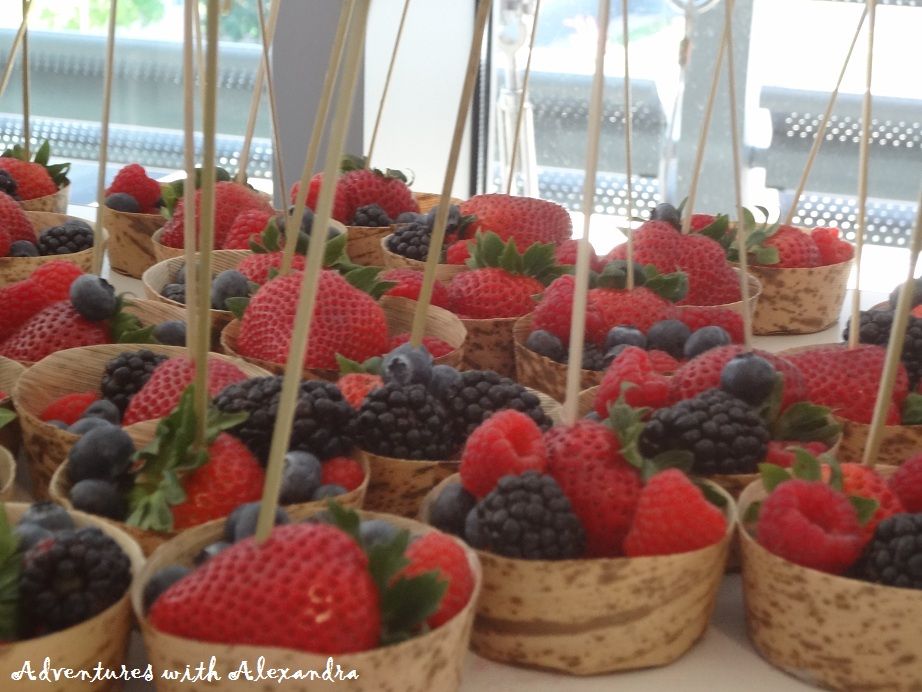 Unfortunately, I couldn't resist the delicious breakfast provided at the conference courtesy of Attune Foods and Driscoll's berries, so I had two breakfasts! (Technically I had three breakfasts if you count my leftover pastry from Panera that I didn't eat until this day...) Oops!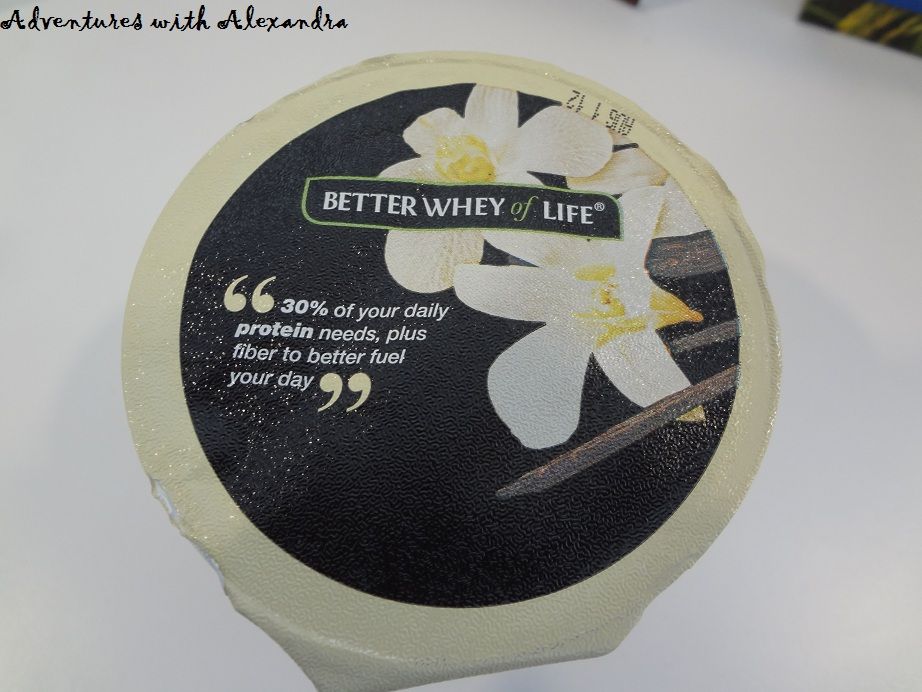 This Greek yogurt was so delicious!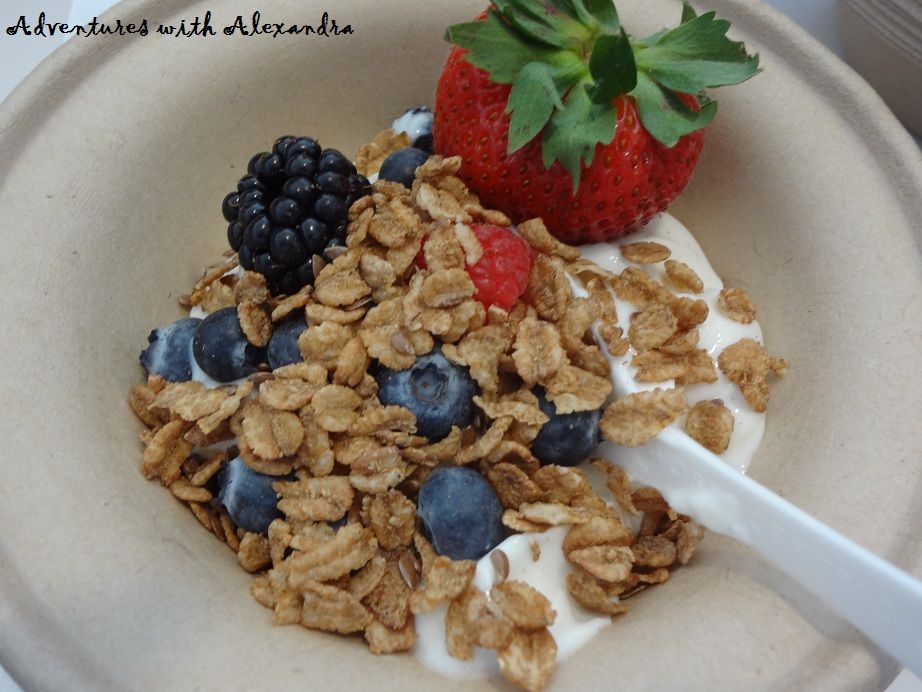 How yummy does this look!?
After breakfast we got our blog knowledge on with great talks from other FitFluential Ambassadors - Kymberly and Alexandra Williams (Fun and Fit), Christine McCarthy (Oatmeal In My Bowl), Kasey Arena (PowerCakes) and Amanda Rosenburg (Happy Mother Runner). These ladies had great information for fellow bloggers. I was jotting down good ideas that came to mind as they spoke. I cannot wait to put all of their information to good use!
Between sessions we got to go out onto the Anschutz Health and Wellness Center's rooftop for the first time for a stretch break. I fell in love with the rooftop and would spend all of my time up there if possible because of the sun and it's view of the Rockies.
After the FitFluential blogger chats, we headed downstairs for the tradeshow. This was where we got to meet the conference's sponsors/partners, talk about interesting companies and get some good swag! I will do a few posts on my favorite sponsors soon.
After the tradeshow and lunch, we got into our first keynote speakers - Dr. James Hill (Importance of an Evidence Based Approach to Heath and Wellness) and Dr. Inigo San Millan (Current Evidence on Achieving and Maintaining Physical Fitness). While I am more of a lifestyle blogger than a fitness/health blogger, I still found these discussions very fascinating and relatable.
For our last session, we broke up into four groups and rotated through different cohort sessions. We only had time for one on Friday - a tour of the Human Performance Lab. In the lab, Dr. Inigo San Millan showed us how he tests athletes that come through the campus. He was able to test the volunteer's VO2/lactic threshold. Unfortunately for the volunteer, this meant she had to run on a treadmill while wearing a mask and getting her blood taken every so often. I don't know if I'd be able to do that! In the end, Dr. Inigo San Millan was able to tell that while the volunteer was very fit she was not a runner. If this was a real, full test with an athlete, he would be able to tell the athlete how to perform better based on results. And trust me, he knows what he is talking about when it comes to endurance athletes!
After our sessions, I attended an optional fitness class - Tabata Bootcamp! I had never even heard of Tabata Bootcamp before, but it seems similar to Tone It Up's HIIT workouts - high intensity interval training. Our instructor, Adam, led us through a warm-up, 20 minute workout and a cool down in the 30 minute class time. I thoroughly enjoyed this fitness class! Check back July 2 for a more detailed post on the Tabata Bootcamp routine that Adam created for us.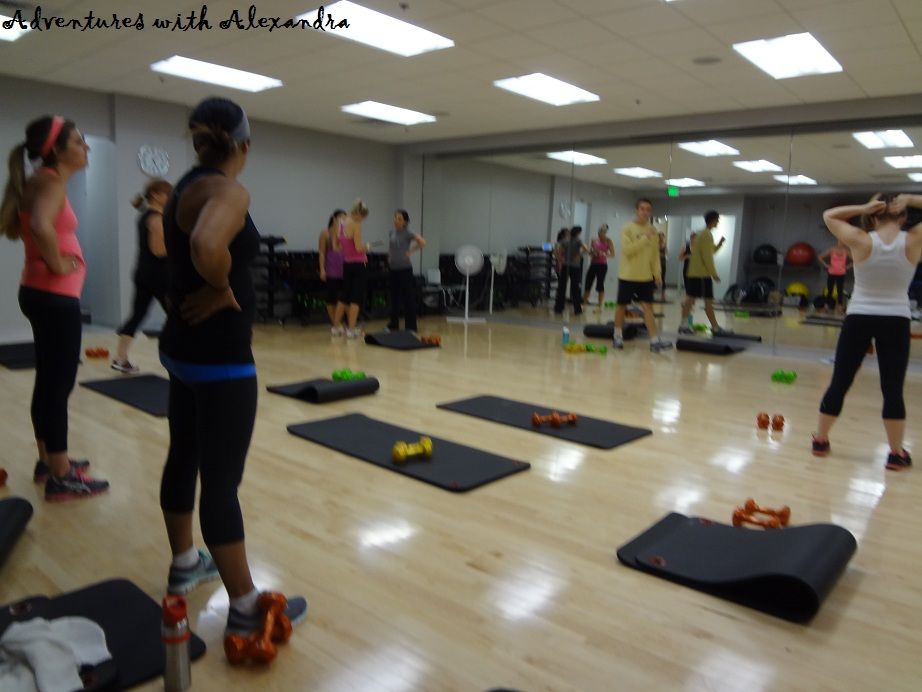 Getting ready to get our Tabata on!
post workout photo!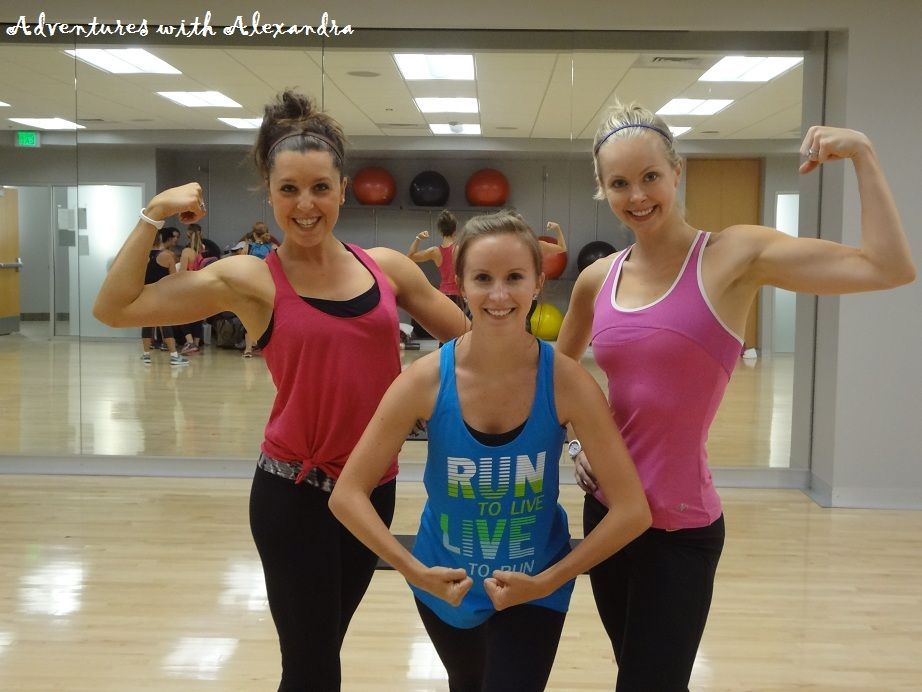 I got nothing on these girls!
Post-workout I grabbed some chocolate milk from the Got Chocolate Milk ladies. I was really excited for dinner because Chipolte was catering! I had a huge burrito, chips, quacamole, and sparking apple juice. It was so delicious! After dinner, we headed back to the hotel. Although we hoped to go out and see Denver, Carissa and I were so exhausted after our first day at the conference. Blogging and bed for us!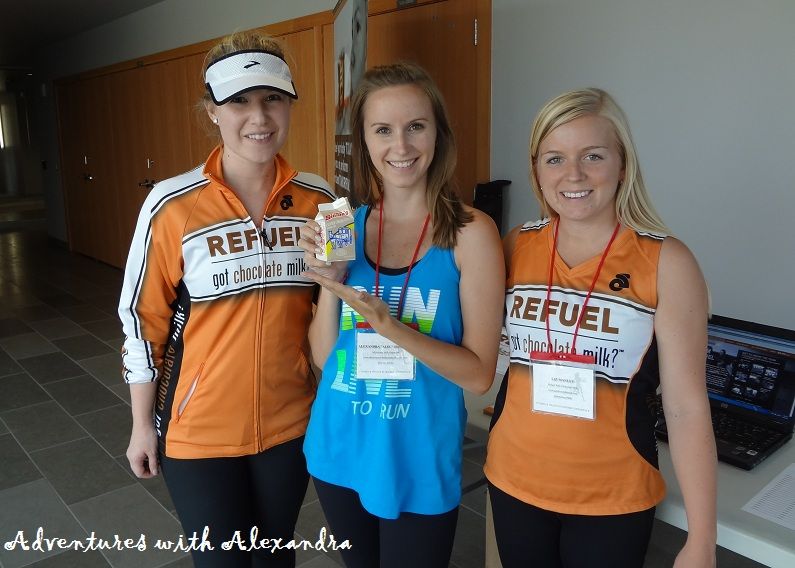 My After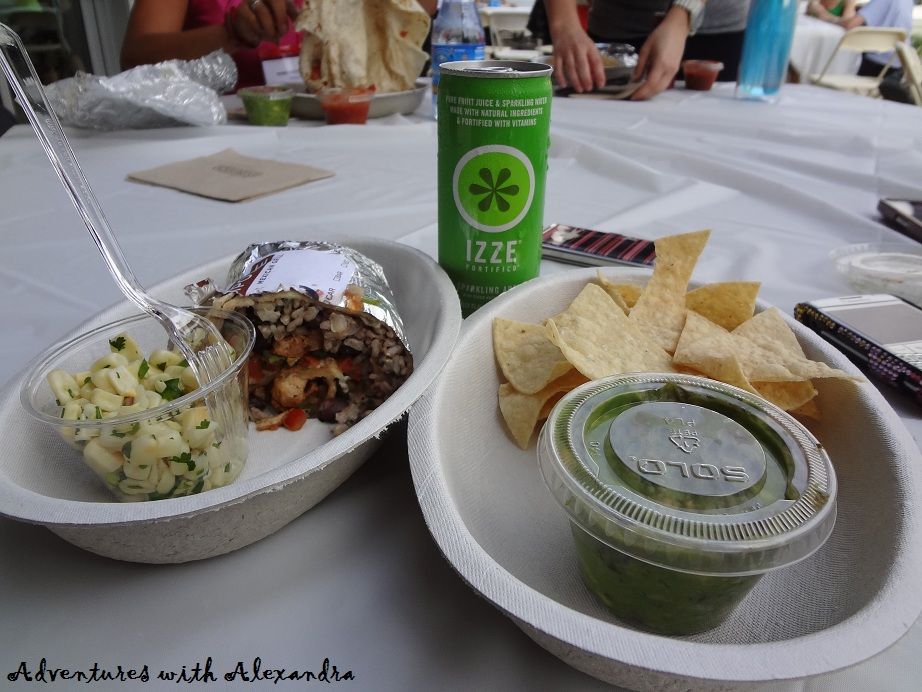 Thanks for dinner, Chipolte!
Check back tomorrow for a special yoga giveaway for my Blogversary! Also, let me know in the comments below if you have ever tried a Tabata workout. I can't believe I had never even heard of it!